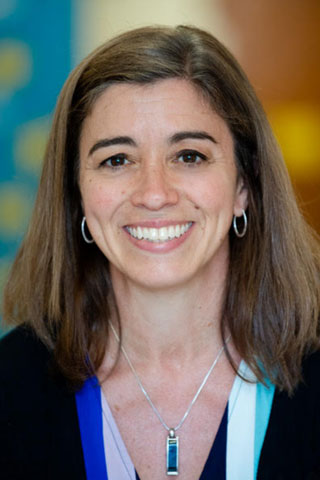 Welcome to The Methodist Preschool
Located in the heart of picturesque Chagrin Falls Village, the Methodist Preschool has been educating and inspiring young minds for more than 60 years. We are proud to offer a variety of educational preschool programs designed to prepare your child for success. My name is Ellen Davidson and I moved into the Director role after a successful ten years on the Methodist staff. During that time, I was responsible for a variety of teaching, programming and administrative duties.
The role of Director is one that I have always loved and admired. It is an excellent fit for my skill set and personal strengths. In my 26 years of professional experiences, I have never encountered a more sincere, capable and loving group of individuals who dedicate their time and talents to teaching our area's young children. I am honored to have the privilege of serving the church and preschool in this capacity!
One of the main aspects that makes the Methodist Preschool unique is that we offer a flexible parent participation program. Our dedicated teachers work directly with you so that you may experience all of the amazing ways your child is learning, both independently and with their peers.
Methodist Preschool programs are structured to provide security, but enough freedom so that your child can explore, develop and grow emotionally, socially, physically and intellectually. In the classroom, children learn first-hand about the world in which we live through sensory-motor experiences. Our curriculum explores concepts that are prerequisites for reading and other academic tasks.

Our school is built around the concepts of love and family. When your child walks through our doors on that first day, they become part of that family. This special bond is what has kept the Methodist Preschool of Chagrin Falls thriving for generations.
We can't wait to meet your family!
Ellen Davidson
Director, The Methodist Preschool of Chagrin Falls